Don't You Forget About Us
Season Let's Play The Sims 4: City Living, Episode 41
Episode guide
Previous
Super Freak
Next
Down Under
Let's Play The Sims 4: Get to Work - Part 41 (Don't You Forget About Us) is the 41st Part of the City Living Let's Play.
Max hears rumours that people are turning themselves into PlantSims temporarily due to some magical seeds and wants in, so he sets off to look for PlantSims who can help in his mission, taking Xanadu with him. This unlikely duo of opposites end up finding none other than Sterling, who's been transformed into a PlantSim and helps Max out. However, their excitement is literally burned out, when they're hit by the harsh reality of occults' different needs, as two vampires end up dying due to the sun, right in front of their eyes.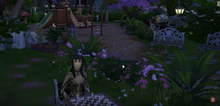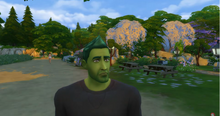 TBA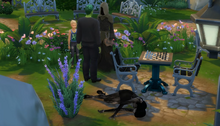 Milestones
Edit
Ad blocker interference detected!
Wikia is a free-to-use site that makes money from advertising. We have a modified experience for viewers using ad blockers

Wikia is not accessible if you've made further modifications. Remove the custom ad blocker rule(s) and the page will load as expected.