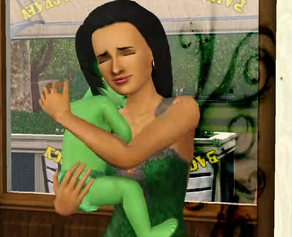 One of the newest members of the iconic 
Grapes Family
 and the newly wed wife of 
Paula Grapes
. She made her debut when she, and the other neighbors, had introduced themselves and welcome them to the neighborhood. Marilyn was one of the people that really bugged the current household, especially Paula and Daisy. But when Andrew had learned that Paula had a secret crush on Marilyn, he began to start a romantic relationship between the two which led to their marriage. Marilyn serves as the main fairy in the household.
Ad blocker interference detected!
Wikia is a free-to-use site that makes money from advertising. We have a modified experience for viewers using ad blockers

Wikia is not accessible if you've made further modifications. Remove the custom ad blocker rule(s) and the page will load as expected.