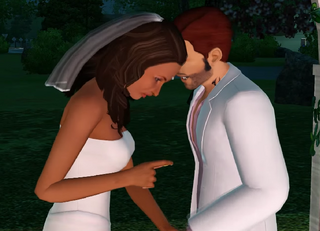 Selemene Kapoor (later renamed to Selemene Ulfsaar) is the wife of Vladmir Ulfsaar (as of the final episode of The Sims 3 Supernatural)
She is also an evil witch, who casts spells and sometimes creates potions along with her husband, she likes to experiment with magics, use potions and charms on other sims.
She is one of the main characters in The Sims 3 Supernatural.
Ad blocker interference detected!
Wikia is a free-to-use site that makes money from advertising. We have a modified experience for viewers using ad blockers

Wikia is not accessible if you've made further modifications. Remove the custom ad blocker rule(s) and the page will load as expected.