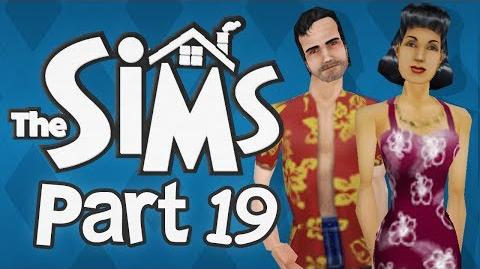 The Pineapples are
one of the central families for 
The Sims
 playthrough. The family consists of four members who are Fluffy Pineapple, his wife Kitten Pineapple, his brother 
Scruffy Pineapple
 and his sister-in-law Chris Pineapple. They debuted in the nineteenth episode "Pineapple".
Members of the Pinapple Family
Edit
List of Pineapple members
Name
Age
Status
Fluffy Pineapple
Adult
Alive
Kitten Pineapple
Scruffy Pineapple
Chris Pineapple
Their debut episode "Pineapple" made small changes to the Grapes Family, as Fluffy asked his twin brother Scruffy Grapes to come and live with his wife Kitten, in which he had agreed to.
Chris was asked to moved in as well when Scruffy had started dating her.
Even though Scruffy was a member of The Grapes family, he did not return for The Sims 3: Combined.
They were the family specifically for the expansion pack House Party.