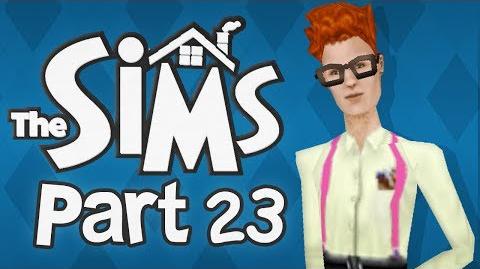 The Strawberrys 
is one of the central families for 
The Sims
 playthrough. The family consists four members who are Jackie Strawberry, her husband Walter Strawberry and her housemates Damian Strawberry and Gary Strawberry. They debuted in the twenty-third episode "The Quest for Humbert".
Members of the Strawberry Family
Edit
List of Pineapple members
Name  
Age  
Status  
Jackie Strawberry
Adult
Alive
Walter Strawberry
Damian Strawberry
Gary Strawberry
This was the first household to include a third-oriented couple in the household.
Jackie was supposed to date an NPC named Humbert and marry him as well. However, fans warned Andrew not to because it will break the game itself, resulting in Andrew stopping his quest finding him.
They were the first family to have encountered with the evil hotdog stand. 
Ad blocker interference detected!
Wikia is a free-to-use site that makes money from advertising. We have a modified experience for viewers using ad blockers

Wikia is not accessible if you've made further modifications. Remove the custom ad blocker rule(s) and the page will load as expected.