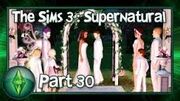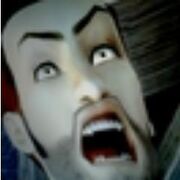 Vladmir Ulfsaar is a vampire Sim created and used by AndrewArcade in his Supernatural Let's Play. Vladmir also appears in Let's Play The Sims 3: Combined. He is a skilled alchemist and ended up marrying Selemene Ulsaar and is the adoptive father of Mindy Ulsaar.
Let's Play The Sims 3: Supernatural
Edit
Vladmir Ulfsaar is the vampire alchemist of Andrew Arcade's Supernatural let's play. He tends to lose his temper with things andrew does to help him even though what Andrew does ussally have no intention to harm him. In the beginning of the LP him and Selemene Ulfsaar (Kapoor) had issues with each other.
Let's Play The Sims 3: Combined
Edit
Now after the ending of Andrew's Supernatural LP he and Selemene are happily married sharing custody of Mindy Ulfsaar and their soon to be born child. He and his entire household reside in Bridgeport with Andrew's Bag Clan
Fun Facts
Edit
He Has a twitter page: https://twitter.com/SimVladmir
Ad blocker interference detected!
Wikia is a free-to-use site that makes money from advertising. We have a modified experience for viewers using ad blockers

Wikia is not accessible if you've made further modifications. Remove the custom ad blocker rule(s) and the page will load as expected.